A beautiful day. Not that something nice happened today, it was just that nothing bad happened either.
The cough which had been causing misery for the last seven days was gone. The tea spoon of cough syrup must have done the trick, or maybe seven days was an adequate time period, from the bacteria's perspective, to torture.
The cough is gone. No more discussions of it.
Nabeel (NTG) had been sitting at my trademark place since I was being late everyday. But today, being a great day, I was not late. I came a second earlier than him, but he leapt to reach before me. I was about to win, when I decided to opt out of this childish competition. A great day begins with charity. I let him reach first, he rejoices. Ali is disappointed that he won't be sitting with his friend (me), one more day.
Sir Usher, the guy who has been teaching our class for the last three years, and would  continue till our final year, expects a lot from me. He is disgusted whenever I answer wrongly in the class.
Exactly, you got it right; today I impressed him by giving him a thorough reply to a question in class. It was like Bingo! The tempo for a great day was set.
Sohaib Zafar kept pushing me to come the Third year only party this Saturday, I declined saying: "I don't like parties." But he kept requesting, and I kept rejecting. It was embarrassing. I wish I had the option to say 'yes'.
The doctor takes of the bandage from my eyes, for the first time in years, I can see. I recognize Dad, and blurt, "Pupaa". Then I look at mom, wearing shocking orange, I shout out loud, "Mirinda".
I did this Mirinda act with my friends as Ms. Shazia Bakar come in shocking orange suit today. It was so Mirinda. Ma'am Shazia Bakar teaches us  'Cost and Estimation'. On average, we write (only ) six lines in her class, and then she leaves. Its like this, always.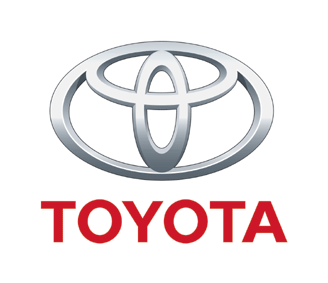 Ali and I worked on our presentation for business communications, its about the new Toyota corolla. We worked in the Materials department. Ali looks great during practice, but when the day arrives, he looks off-color. Lets see if this doesn't happen this time.
I offered prayers today with the Sunni guys. After prayers this unknown, and cute guy, started preaching me on being more Sunni, and avoiding all other schools of thought. He was pushing his ideology through my throat, and into my heart. Tough luck for him, it is a difficult job to change me.

In the end he asked in a confirming tone, "You are from first year, right?". I told him that this was my third year. He was jolted a bit. Then I asked him, "What's you year?". This time I was jolted, as he replied, "First year." For the last fifteen minutes, I was being lectured by a junior. As he left, he advised me to increase my study of (Sunni) Islam.

About a month ago, at the place I was just being lectured, I had lost my watch. Today, I tried my luck to find out if the Imam of this prayer area had seen/kept it.

The moment I said, "Have you seen . .", he turned excited, and said, "Yes, I had seen an Alba watch about a month ago. I was worried for the last 30 days that this 'trust' would never reach its owner." He rejoiced when I told him that I was the owner. He thanked God that he was now relieved of the responsibility.

As I stare at my watch, it appears that my bad times are over.

Time to share the Mirinda Ad

---

Arif Samoon is an Urban Engineer from Karachi, NED university. He is expecting to complete his degree by 2012. Till then, he is writing his heart out. Taking photos like they are for free, and motivating people to do the same.
About
Arif Samoon is a Junior Design Engineer at Techno Consult International. He completed his Bachelors in Urban and infrastructure engineering, from NED University in 2011. He loves his digital presence. Loves to code, write, and design.
Do you like this article? Share It!
2 comments to " Life is beautiful for no reason "
Pretty section of content. I just stumbled upon your blog and in
accession capital to assert that I acquire actually enjoyed account your
blog posts. Anyway I will be subscribing to your feeds
and even I achievement you access consistently rapidly.


my blog The Interlace

fantastic issues altogether, you simply gained a brand new reader.
What could you recommend about your put up that you just made some days ago?

Any certain?

Here is my blog post; Minecraft Crack
Last five records